4-star hotels in Lakonia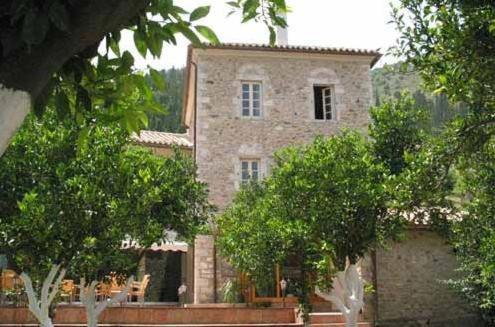 ---
I stayed one night but it was very enjoyable .
Wai
, Hong Kong SAR, China
---
If you are looking for a quiet place to stay with not much other people around, this place is great. Vathy is a small village with a nice beach and hardly any people. There was only one restaurant open, when we were there (end of June), but if you have a car, you can easily reach Githio with bars and restaurants within 15 min. The kitchenette is really well equipped (w...
---
This well-restored, centuries-old tower is in a lovely setting amongst rolling hills and olive groves. Breakfast on the patio overlooking the beautiful countryside was one of the fondest memories of our time in Greece. The owner and staff are very welcoming, making you feel like a valued guest rather than a customer. Much preferable to staying in nearby Githio.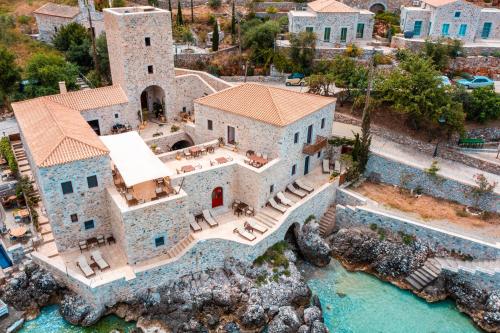 ---
Pirgos Mavromichali was an amazing experience for us and the other couple travelling with us. Rooms were extremely comfortable and very roomy, great bathroom with really good water pressure in the rain head shower. Loved having the room with our window opening straight onto the waters rocky edge. The chef was sensational – food was of an extremely high standard, he des...
---
The staff, there was only the owner, had little time for us and it felt as though she wished we weren't there. She charged my credit card for half the night'a fee before we even arrived and I wanted to pay in all cash. She sent us to a bad touristy restaurant, told us to call her if we had any questions but the phone in the room was not plugged in and couldn't be as...
---
The skies were gray but we had a great time, anyway!
---
5-star hotels in Lakonia
---
It is an amazing place, with a beautiful view and facilities + best staff. The only challenge is getting there, as it is rather secluded, requiring ~15 min drive up the mountain. If you're up to the challenge.. (and not planning to go in/out much), it is highly recommended!
---
More about Lakonia
Take a trip to Lakonia and see the wealth of wonders the Department has to offer. Agoda.com offers a superb selection of top quality hotels to meet your accommodation needs and requirements. With 68 cities and some of the country's most popular tourist attractions, Lakonia offers plenty to do and see. Whatever your appetite demands, you can find in one of many wonderful restaurants around the Department. Book now on Agoda.com and save up to 75% on Lakonia hotels.